Cerro Punta, Chiriqui Highland
Great Birding Spots of Panama with photos and maps
Cerro Punta is way up in the High Lands of Chiriqui, to drive there head west in direction to the border with Costa Rica out of David and in the town of La Concepcion turn right when you see the large sign pointing in the direction to the Hotel Bambito. Drive along that road all the way to the town of Volcan and from there to the Hotel Bambito, a good Hotel to stay and to taste its fresh trouts from the trout farm alongside the road, and from there up to Cerro Punta.
In Cerro Punta you find a little Hotel called Hotel Quetzal. A great place to visit in Cerro Punta is the Dracula Orchid Farm that features guided tours to show of its collection of rare orchids. That place is pure magic and a delight for every nature lover. Cerro Punta also is famed for its strawberries so try them out with some fresh cream from the mountain farms, its also a good place to buy some plants in any of the placed offering them. From the Hotel Los Quetzles you may book some guided tours to the nature parks where birdwatchers are looking for the Resplendant Quetzal and many other bird species in the National Park that surrounds the area.
Cerro Punta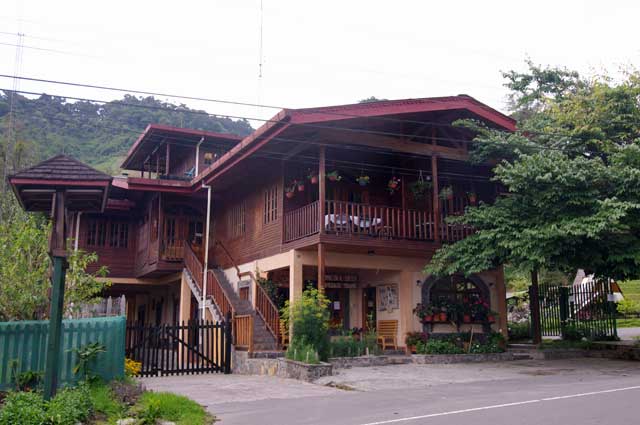 For more photos and information about Panama please see PTY4u.com.