Boquete, Chiriqui
Great Birding Spots of Panama with photos and maps
Boquete is a picturesque village high up in the mountains of Chiriqui and is famous for its yearly flower and coffee fair. Boquete can be reached by car in about 30 minutes from David, Chiriqui. There are plenty of good Hotels in the area and also good travel guides available.
The cloud forests around Boquete, in and around the Volcan Baru National Park, offer excellent bird watching opportunities. One special trail to mention here is the The Sendero Los Quetzales its one of the best bird watching spots in the country! But please beware and take a local guide along, many hikers have gotten lost in those forrests and its much better to be safe then sorry!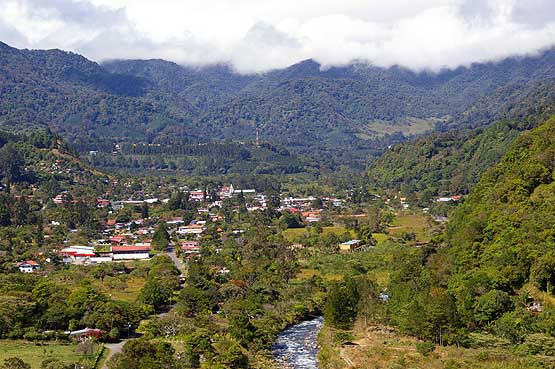 Boquete, Chiriqui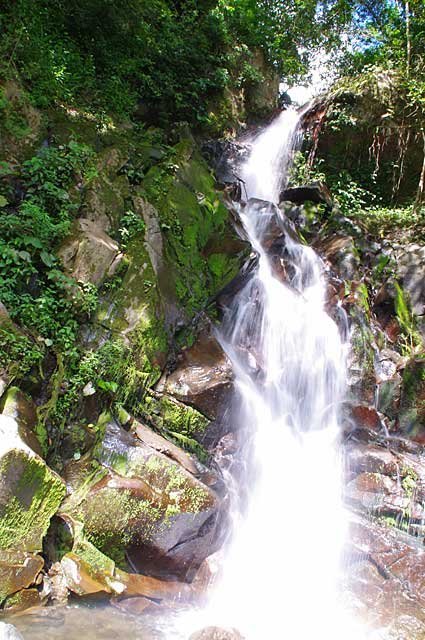 Waterfall near Boquete, Panama


For more photos and information about Panama please see PTY4u.com.