Soberania National Park
Great Birding Spots of Panama with photos and maps
With an extension of 19,341 hectares the Soberania National Park, located in the Province of Panama and Colon o was created in the year 1980, forming part of the protected Panama Canal Watershed. The Soberania National Park counts with 105 species of mamals, 525 species of birds, 79 species of reptiles, 36 species of fish and an incredible abundance of plants. There are some great hiking trails in this park esay accessible by a short drive from Panama City along the way to Gamboa and beyond. The best known and a must for birdwatchers is the Pipeline Road where many bird counting records where set and where you also find the The Panama Rainforest Discovery Center with its observation tower. Other great trails are the Plantation Road, the Camino de Cruces trail and the El Charco trail, also the Summit Nature Park is located there and well worth a visit.
Please Note that ANAM (that is an autonomous State body responsible for dealing with natural resources and the environment) overseas and protects the national parks charges a small feee for visiting the parks.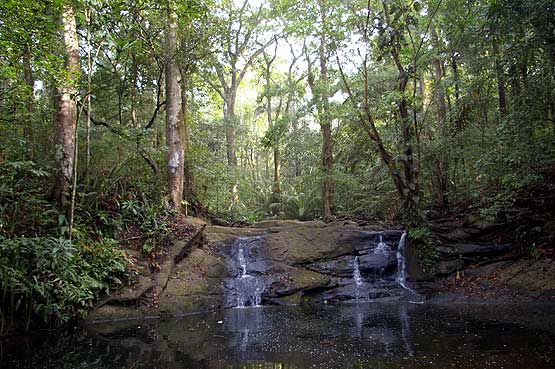 Charco Hike in the Soberania National Park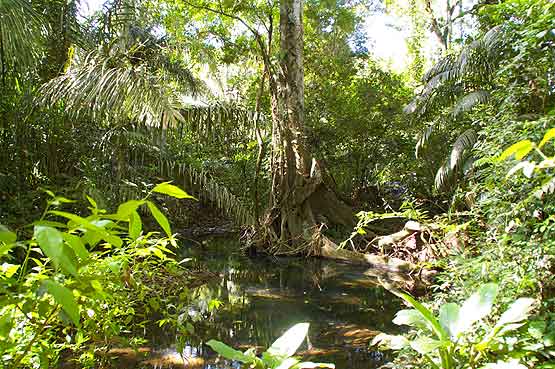 For more photos and information about Panama please see PTY4u.com.