Santa Fe, Veraguas
Great Birding Spots of Panama with photos and maps
Turn right at the cross over in Santiago if you come from Panama City and from there it is about a 50 – 60 minutes drive 50Km up into the cool hills where you find Santa Fe in Veraguas. Santa Fe counts with a small Hotel and a few shops where you can buy basic supplies.
From here you can do a variety of hikes like to the waterfalls for example or up the slippery trail trough the wet mountain rain forest to the Cerro Tute. I recommend this only if you are in top shape because its way uphill and almost always slippery, but at the top a superb view (if the weather allows) awaits you. There are also some good spots for birdwatching along the way and onto the forest on the other side of the continental divide there is a new road as we understand now along Rio Calovebora, that in part goes along or trough the Santa Fe National Park with a few waterfalls and surley many good birding spots yet to be discovered.
Each august there is a small orchids fair in the town well worth visiting and there are also many great spots along the Santa Maria river to be discovered. Santa Fe has a fresh climate due to the altitude close to the continental divide and it is becoming a great place where many folks build their weekend or retirement home in "Altos de Piedra". The Artisan Market in Santa Fe sells fresh fruit and vegetables and also classic Panamá hats that are more durable and cheaper than hats found elsewhere in Panamá. BTW along the road up from Santiago there is a great place for a little pit stop where they sell fresh cheese and beverages, look out for the "Mirador" along the way, about 20 Km from Santiago, you cant miss it.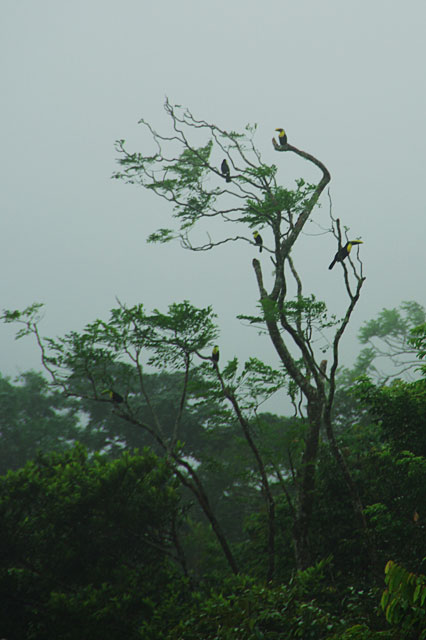 Toucans on a foggy morningy near Santa Fe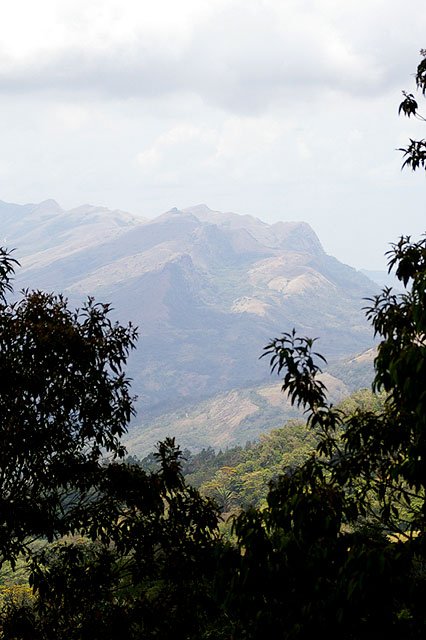 View from Altos de las piedras in Santa Fe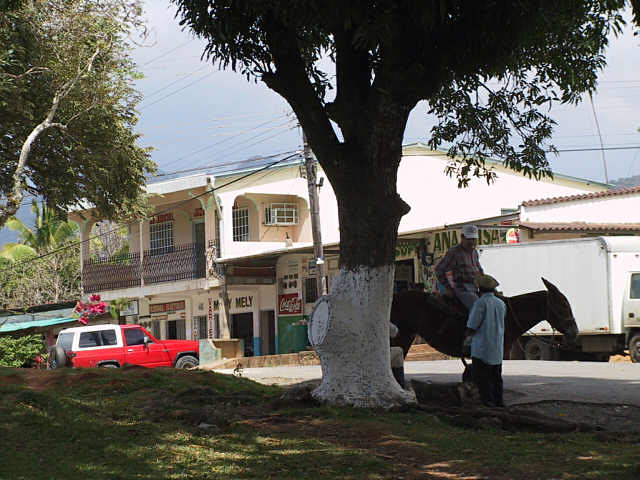 Santa Fe Town

For more photos and information about Panama please see PTY4u.com.