Plantation Road - Camino de plantacion
Great Birding Spots of Panama with photos and maps
The entrance to the Plantation Road is a short few miles at the right hand side, after the Summit Garden on the road leading to Gamboa, the same entrance as to the Canopy Tower but a left turn at the gate. A sign at the entrance of the Plantation road reads: "During the construction of the Canal a three mile improved road was constructed from the town of Empire to the Las Cascadas Plantation. This was the first paved road in the interior of Panama. This trail is the remnant of the Plantation Road and along it you may still find remnant Cocoa, Rubber Trees and Coffee Plants."

It is a great easy hike only a short drive from the city to see some wildlife and a great jungle scenery with cascades along the little creek and if you are lucky like me the other day you might see some Motmots, Manakins, Trogons, even a Geoffroys Tamarin monkey with its family way up in the canopy or some Tucans.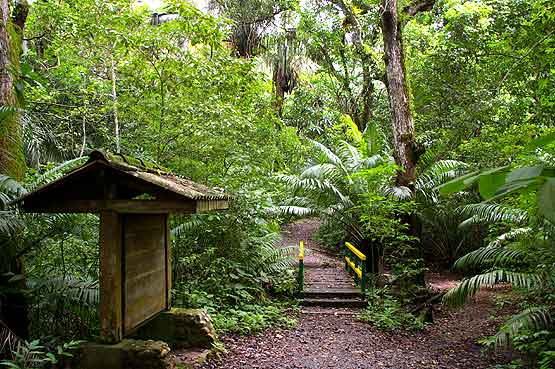 Plantation Road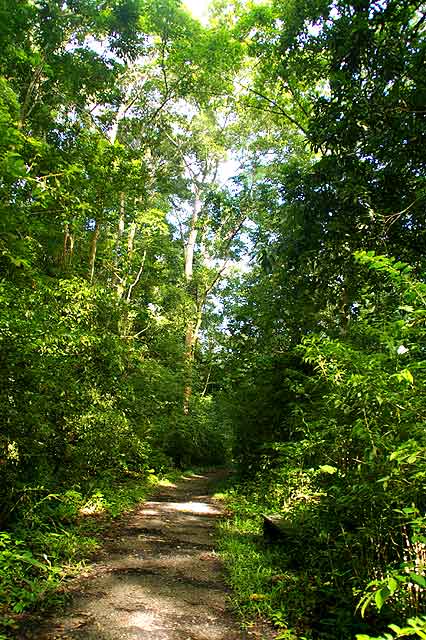 For more photos and information about Panama please see PTY4u.com.