Collared Aracari
Birds of Panama - large bird photo gallery
The Collared Aracari (Pteroglossus torquatus) breeds from southern Mexico to Panama; also Ecuador, Colombia, Venezuela and Costa Rica. For more details from Wikipedia about the Collared Aracari please see this page here.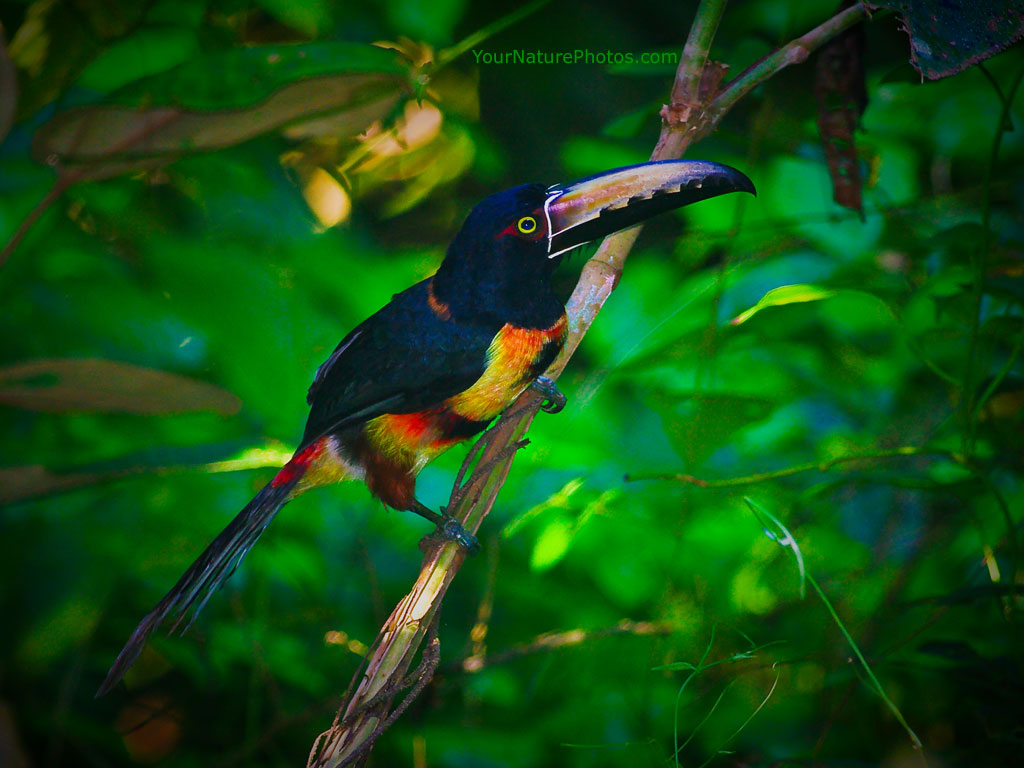 This Collared Aracari image was taken along the Pipeline Road.
The following images where taken in Altos del Maria, Panama.