El Charco Nature Trail
Great Birding Spots of Panama with photos and maps
Here is an easy short trail not to far from the city that gives you or your visitors a great view of the Soberania National Parks rain forest. Its easy to find along the Road to Gamboa after passing the Summit Gardens. The Charco Nature Trail follows a little creek – the Rio Sardinillia – and features a little waterfall and a pond with pick nick facilities. Be sure to wear good shoes because they might get wet when you cross the creek at some points. You never know what you see along this trail, I have seen many birds as well as mammals like the coatis, howler monkeys and some squirrels. But most impressive are the huge trees along that trail! So enjoy a good days out and you might combine this little hike with a visit to the Summit Garden thats close by.
Please Note that ANAM (that is an autonomous State body responsible for dealing with natural resources and the environment) overseas and protects the national parks charges a small feee for visiting the parks.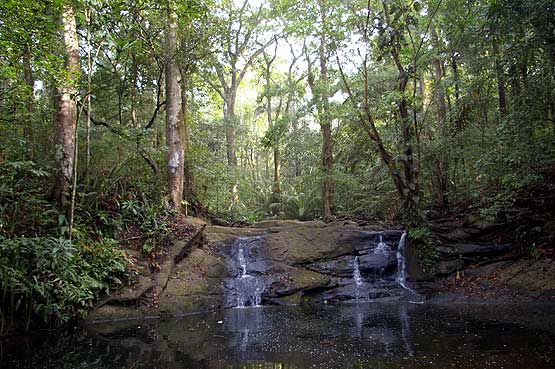 Charco Hike in the Soberania National Park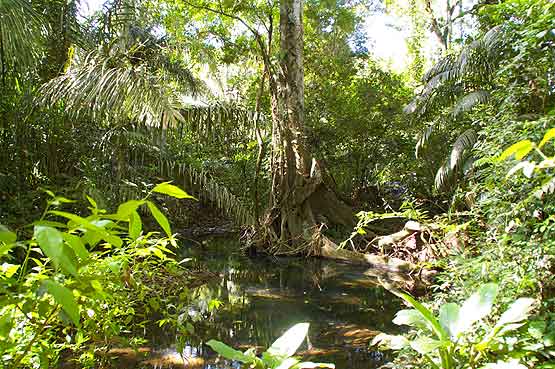 For more photos and information about Panama please see PTY4u.com.