San Lorenzo National Park
Great Birding Spots of Panama with photos and maps
From sanlorenzo.org.pa: "San Lorenzo National Park. Spread over the west bank of the Panama Canal, on the Atlantic coast, the San Lorenzo Protected Area includes 9,653 hectares (about 23,852 acres) of forests, mangroves and pastures, as well as 20 km (12 miles) of coastline.
We know of almost 600 species of vertebrates, a third of all those identified in Panama, including 430 birds and 81 mammals. On the mouth of the Chagres river (right), Members of the Panama Audubon Society counted 357 species of birds in a single day in the area, during the annual Christmas count in 1999 — a record for the western hemisphere. Jaguars and tapirs can also be found in the area, which reflects the health of this ecosystem, despite its relatively small size."
To drive to the park area around Fort San Lorenzo, cross the Panama Canal at the Colon side Gatun Locks, then straight ahead to the first Gate at Fort Sherman, from there its a short drive following the road signs into the forest for the next gate from ANAM where you need to pay a small fee, then drive trough the park on a newly paved road. Along the way to the fort there are numerous side roads or trails like for example the one to Playa Tortuguilla which are well worth checking out. Also ask the folks at the ANAM gate for any questions you might have. The Trogon Trail is on the other side of the park at the Achiote Road .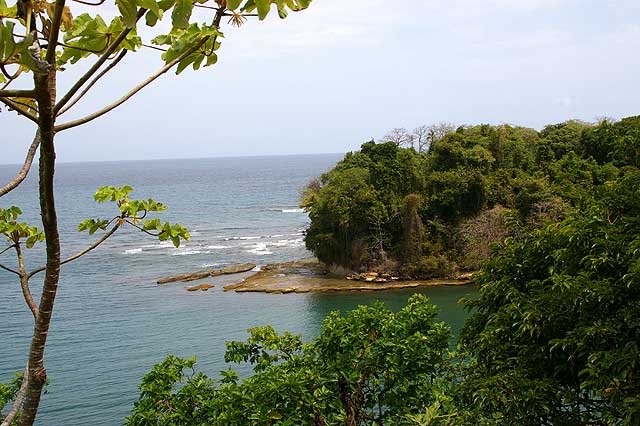 View from Fort San Lorenzo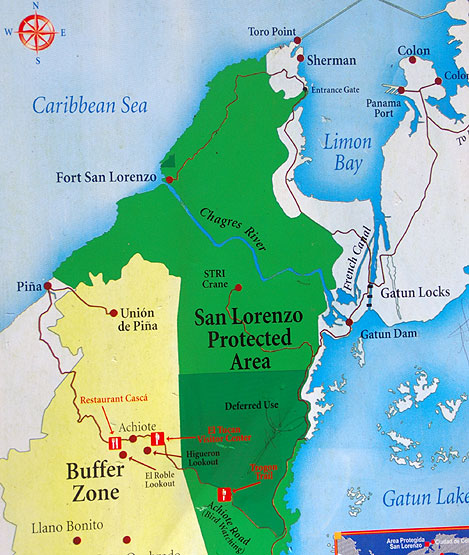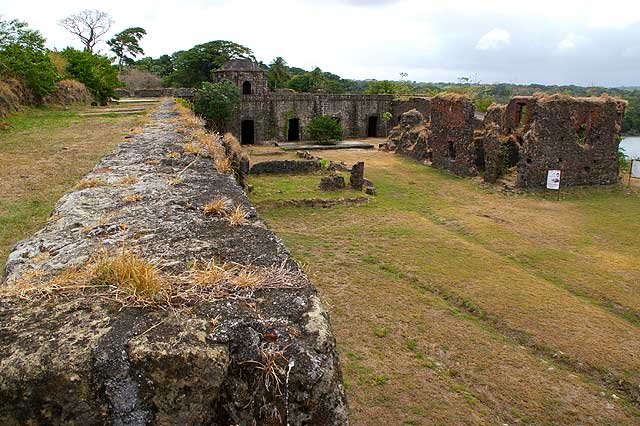 Fort San Lorenzo


For more photos and information about Panama please see PTY4u.com.