Pipeline Road (Camino del Oleoducto)
Great Birding Spots of Panama with photos and maps
The famous Pipeline Road (Camino del Oleoducto) is one of the top spots for birdwatching. To get there you fallow the road along the Panama Canal all the way to Gamboa, once you cross the bridge at Gamboa (over the Chagres River) you follow the road always straight ahead, passing the big Hercules crane from the Panama Canal until at the end you reach the Dock from the SmithSonian research Institute there you head right up into the forest, following the signs from the where after a short drive you will see the Gate at the beginning of the Pipeline road.
Anam charges a small fee to get into the Park. The Soberania National Park counts with 105 species of mammals, 525 species of birds, 79 species of reptiles, 36 species of fish and an incredible abundance of plants. Along the way you will hear the Howler Monkey and if lucky see some as well as coatis and maybe a lazy sloth hanging in a tree and of course many species of birds. After about 1 mile on the left side you can visit the Panama Rainforest Discovery Center where you can climb the 32meters high observation Tower the Center also charges a fee.
The complete pipeline road is about 24 kilometers long, but don't plan to get all the way normally a few kilometers will do to get some great sightings, remember you have to walk back again. It is recommended to go along with a guide who knows the area and also knows the wildlife in the area. Attached is a little map and a picture of the Pipeline Road, this is a great place for a hike and ill go there whenever I can at least 3 times a month. Remember to take a bottle of fresh drinking water along and something to eat if you must but please keep the place clean.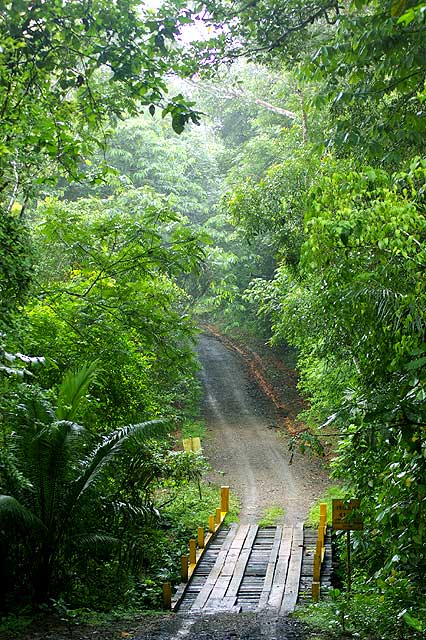 Pipeline Road around the area of the Rio Frijolito Bridge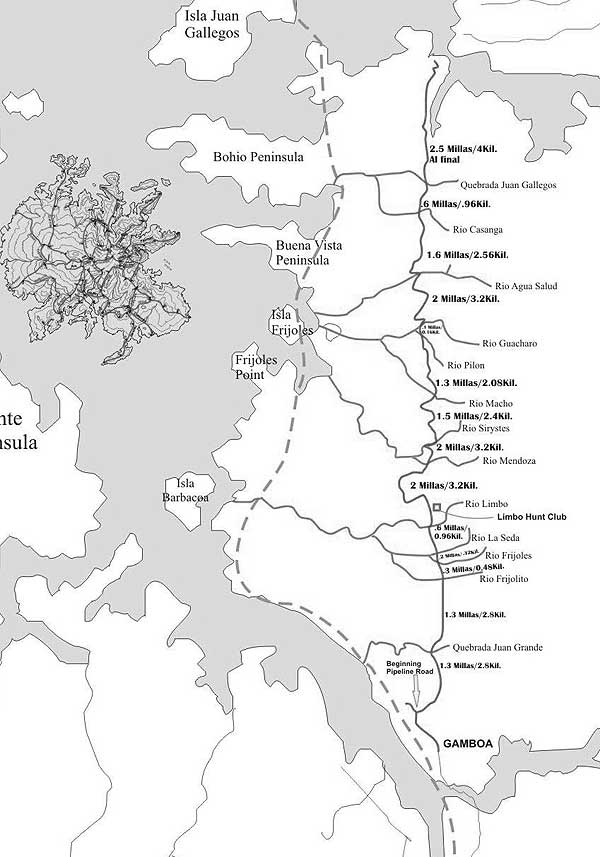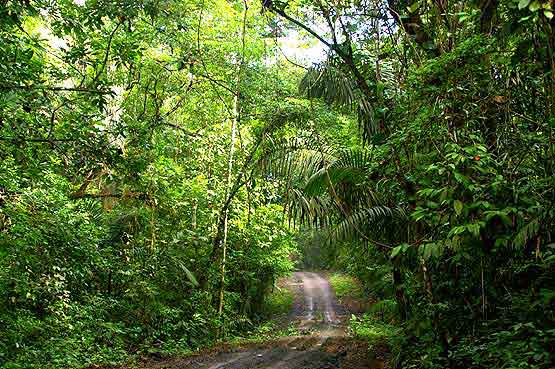 For more photos and information about Panama please see PTY4u.com.