Lake Gatun – La Arenosa
Great Birding Spots of Panama with photos and maps
Here is another great place to watch Panamas Birds, in this case from a boat on Lake Gatun. La Arenosa, about a one houre drive from Panama City, heading over the Bridge of Las Americas, passing the Arraijan – La Correra Highway and shortly after that at El Espino turn right of the Panamerican Highway towards Cerro Cama and La Arenosa. The road is in good shape and paved all the way. In La Arenosa there are a few spots directly on the lake where you find locals that will rent you one of the small boats for the day including a guide who handles the boat. Most folks go fishing from here on the lake, thats another good way to know the area or just do as we did ask for a tour around the lake to watch the birds and scenery. You will probably see some Snail Kites, Great Black Hawk's, Great-White-Egret's and many other Waterfowl birds along the way. Make sure to go early in the morning as in the afternoons in rains often and you don't want be on the boat when lightning strikes all around.
There is also the possibility to rent a boat in Gamboa from that side of the lake or taking a shared tour from the Gamboa Rainforest Resort Hotel out to the lake and to the monkey island.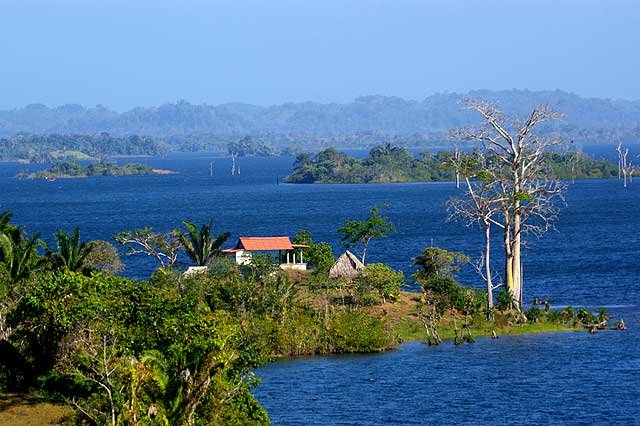 Lake Gatun near La Arenosa


For more photos and information about Panama please see PTY4u.com.